Acoustic insulation
Boards for installing partitions, wall cladding and ceilings that require high acoustic insulation. They are used in applications such as party walls for homes and shops and in cases where greater acoustic comfort and insulation is required.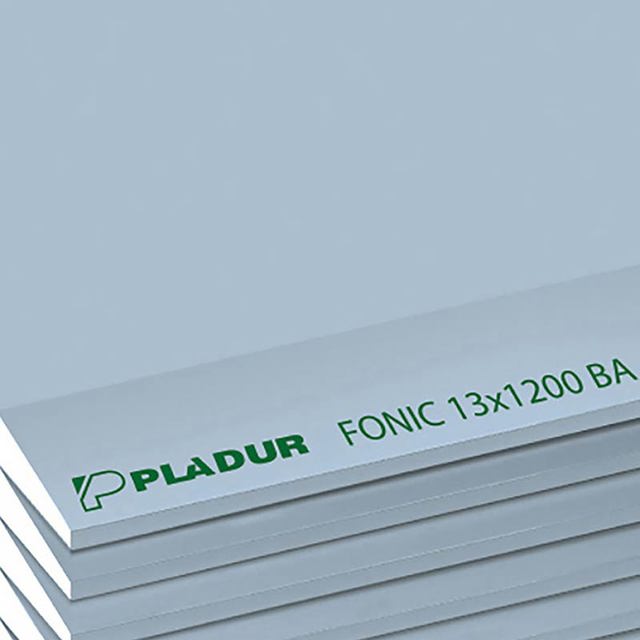 Pladur Board Fonic 13
Laminated plasterboard, type I (extra hard), formulated to increase acoustic insulation, in blue. Dimensions 13 x 1200 mm. Tapered edges (BA).