Acoustic Insulation
Acoustically insulating a building means preventing sound from entering or leaving. Noise is one of the main irritations in our daily life, both at home and at work.
Pladur® systems undergo acoustic testing carried out by certified labs to guarantee their excellent acoustic performance.
Pladur® systems provide exceptional insulation, with minimal system thickness and massweight, as insulation is based on the mass-spring-mass concept.
Pladur solutions are designed to efficiently and safely meet the highest standards in acoustic comfort.
NOISE

 :

unwanted sound

.
Noise consists of sounds at different frequencies transmitted in all environments, especially the air, in the form of waves of pressure and depression.
Noise level is defined in relation to a reference pressure of the minimal audible threshold in humans. It is measured in decibels (dB).
Normal noise levels are between 0 and 120 dB.
Thus, the human ear perceives sounds ranging from 0 to 120 dB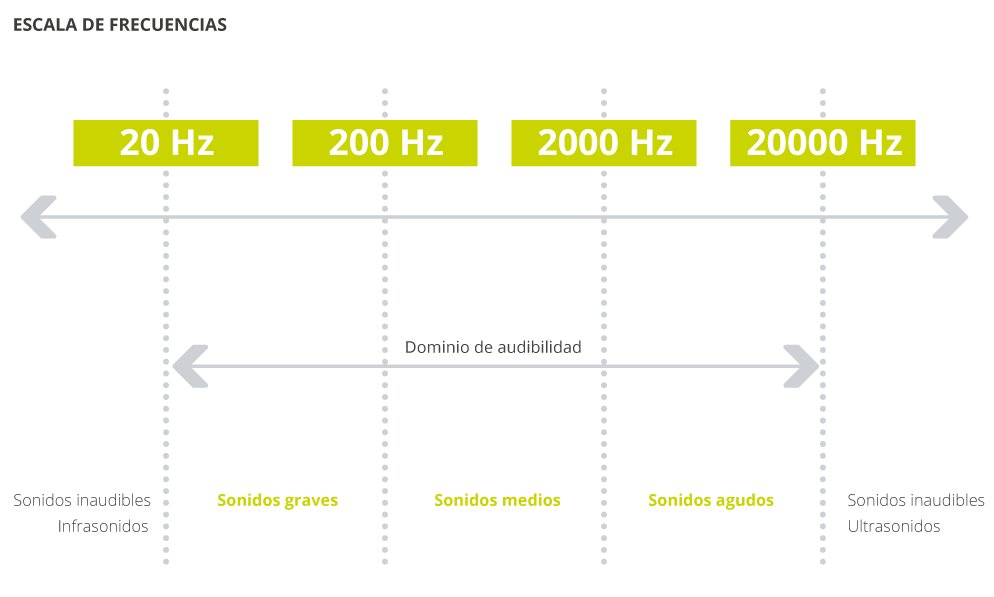 ACOUSTIC INSULATION FOR AIRBORNE NOISE
Acoustic insulation for a partition wall separating two premises is the capacity to block sound transmission between the premises. This capacity is expressed using two main values: 
In the laboratory, the index used is noise reduction Rw + Cexpressed in dB. The higher the value, the more efficient the wall. This value only considers direct transmissions.
On site, the index used is acoustic insulation DnT, A (or DnT, w + C), expressed in dB.
IMPACT NOISE ACOUSTIC INSULATION
Insulation for impact noise is expressed using the value L'n T, w in dB. This value refers to the noise level in the receiving room, when a standardised impact machine is operating in the transmission room.
The lower the L'nT, w, the better the floor insulation.
EFFECTIVENESS OF MASS-SPRING-MASS SYSTEMS
There are two possible techniques for providing acoustic insulation, in particular, airborne acoustic insulation:
Single walls (law of mass)
This essentially depends on the mass of the wall.
Double walls (mass - spring - mass system)
This depends on the following factors:
Mass

and the nature of the

walls

.

The

thickness

and

nature

of the

damper

(air space + mineral wool)

Possible

connections

between walls.
Pladur® systems are thinner and much lighter but offer the same level of acoustic insulation