REINFORCED RANGE STUDS AND RAILS 48 AND 70
The new Reinforced range Pladur® studs and rails 48 and 70 have all the installation advantages that you need. Its innovative reinforced design allows better handling and fits between profiles, improving workability and efficiency.
The stamped P Pladur® incorporated on the profile's core allows the better identification on work, in addition to providing security assuring that all used materials in the Systems are Pladur®

Easy Installation

Reinforced Profile


Perfect Fit


Certificated System

Certificated Product

Zonas húmedas
Ideal para locales de humedad media como baños y cocinas (Tipo H1)

Dureza superficial
Placa de alta densidad y gran dureza superficial

Resistencia al fuego
Misma resistencia al fuego que Pladur F

Aislamiento acústico
Mayor nivel de aislamiento acústico que la placa N (+3db)
Pladur® System Selector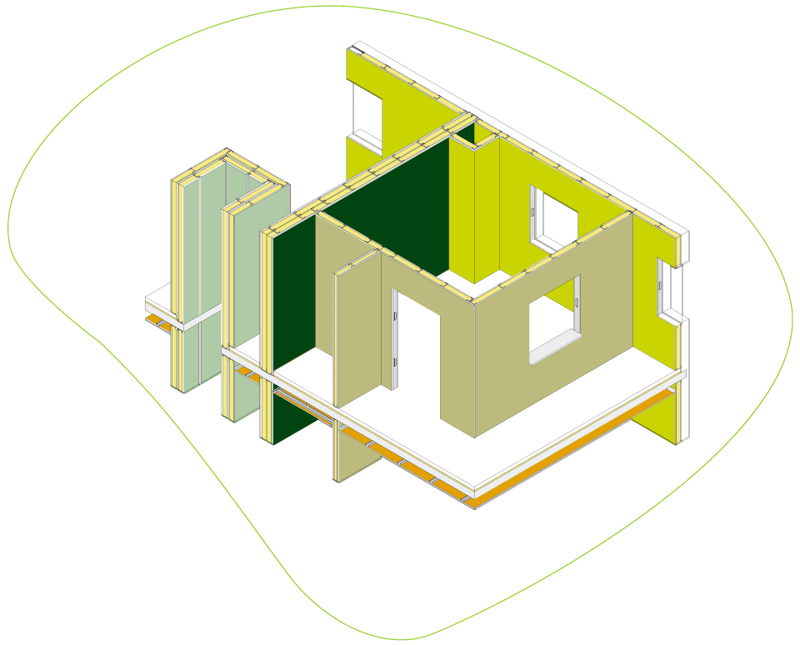 Pladur® System Selector
Tool to select the Pladur System you need. Once you have selected the system, you may obtain the technical specification and an estimate for your order.
Environmental commitment
Pladur® is committed to the environment and sustainability. We carry out a variety of actions to ensure a green and sustainable future for all.
More information