Health and safety, a priority for Pladur®
At Pladur®, health and safety comes first. This is why, due to the health crisis caused by the COVID-19 health crisis and following Ministry of Health guidelines, we have implemented new measures to protect the health and safety of our team, customers and partners.
We also train our employees in campaigns such as SafeStart: awareness on safety, work risks and how to prevent them. All our facilities have awareness-raising messages and signs for visitors.
Together we will achieve are priority objective: safety above all else.
.
SAFESTART prevention and safety programme
The SafeStart programme reduces the injury rate and goes beyond the direct human and financial benefits arising from reducing injuries and incidents in the workplace.

Decreases the risk of injuries at work, at home and on the road.

Efficient, proven methodology with a known positive return on investment.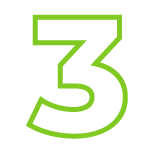 Encourages personal awareness and motivates people to deal with risky habits and behaviour.

It is not only relevant for employees, but also for their families.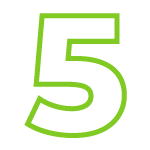 Pleasant and gratifying to implement.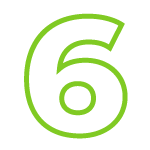 Enriches culture through a common vocabulary and skills.

Our experienced consultants will guide you through the whole implementation, in addition to providing long-term support and advice.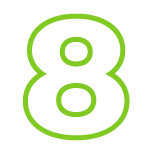 Improves productivity and quality.
Measures carried out to prevent Coronavirus infection
We have carried out a specific Coronavirus risk assessment according to the good practices guide by the Ministry of Health.
Personal Protection Equipment
We have distributed FPP2 and P3 face masks to staff in their posts, including those labelled as "low risk exposure", as well as nitryl gloves and safety goggles. We have also distributed medical masks among all the staff.
FPP1 and FPP2 face masks will be distributed.
We take infrared body temperature readings every day, at the entry to all shifts, for truck drivers and contractors. We have hired specific staff through temporary employment agencies to perform the measurements
Information
We have informed all the staff of the protocols to be followed, both to prevent infection, as well as in the event of becoming infected or having been in close contact with a person showing symptoms.
We have created a specific Management monitoring committee for the subject which meets daily.
We have held several meetings with the prevention officers to keep them informed and obtain their help to implement more improvements and measures.
We have distributed and put up posters throughout the work centre on guidelines for anti-coronavirus action.
We also distributed written slogans to all the staff.
Prevention
We have installed specific hand sanitisation gels in all the changing rooms, toilets and dining halls, along with posters to explain the correct way to wash one's hands.
We have limited the occupancy of changing rooms and dining halls to ensure the two-metre minimum distance is complied with.
We have increased the number of times cleaning is carried out, especially in dining halls and changing rooms.
We have acquired and distributed disposable cleaning cloths with bleach and ammonia solutions so each worker can disinfect the common elements of their workstation: for example, driving wheel and controls or fork-lift trucks, protective screens, keyboards, etc.
- We have acquired 6 disinfection backpacks. Each disinfection is carried out every day by the staff themselves, once a shift, in addition to specific cleaning by the contractor.
- We have facilitated remote working for all staff who are non-essential in production or loading.
We have restricted visitors and access to the contract areas as much as possible.
The truck driver's rest hall is specifically disinfected and cleaned too.
The changing rooms and toilets are ventilated as much as possible at all times.
We have prepared a specific protocol for action in the event of anybody testing positive at the work centre.
We have left the security gates and factory office doors open to avoid touch when opening or closing them.
We have marked the floor around the workstations in factory offices with the recommended safety distance.
We have ordered people not to clock out when leaving to avoid crowds around the time clock.
Staff are not allowed to enter reception.
We have recommended staff to come from and go home in their uniform and to avoid showering.
We have limited the number of meetings and the 2-metre distance and mask use applies in the present ones.
The security gates and doors to the offices and production and warehouse premises are kept open.
We have marked the floor around the workstations in factory offices with the recommended safety distance
Health Surveillance

Health Surveillance Protocol to monitor and process possible positives
Monitoring and processing people who are possibly vulnerable to Coronavirus due to prior conditions.