Fire Protection
Building design should take into account fire protection measures. This involves two concepts: system fire resistance rating and the material fire reaction..
Pladur® includes passive protection systems with high fire resistance and maximum efficiency to simply and safely prevent fire spreading from one room to the next.
Pladur® systems have been tested in certified laboratories to meet the highest requirements.
With regard to their reaction to fire, Pladur® boards are non-combustible materials that do not contribute to the spread of a fire.
Fire safety is a very broad and complex topic. Pladur® has experts in the field who can provided clear, reliable information to advise you in your projects.
Reaction to fire
Reaction to fire is the behaviour of a material in relation to fire in terms of its contribution to spreading the fire. The required European classification, "Royal Decree 110/2008 of 1 February, amending Royal Decree 312/2005, of 18 March, which approves the classification of construction products and construction elements according to their reaction and resistance to fire properties" and Standard EN 13501-1.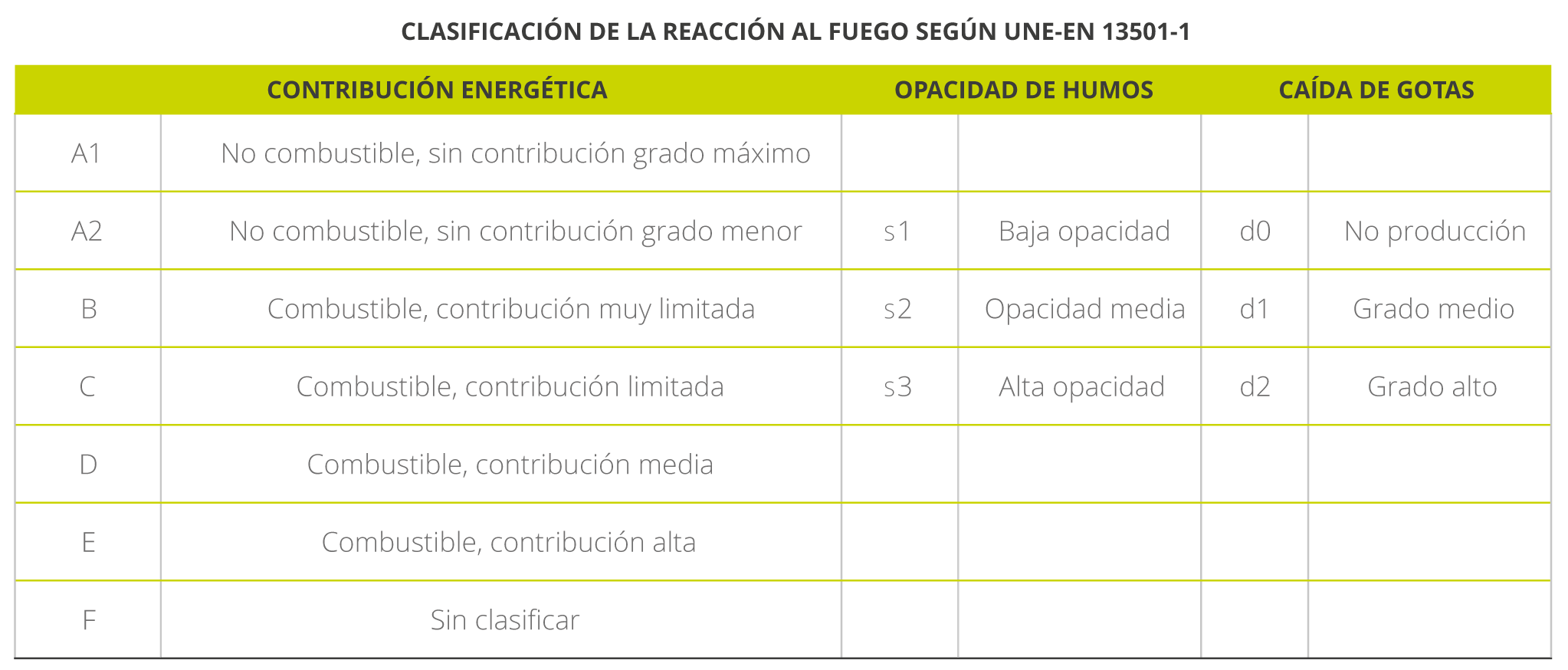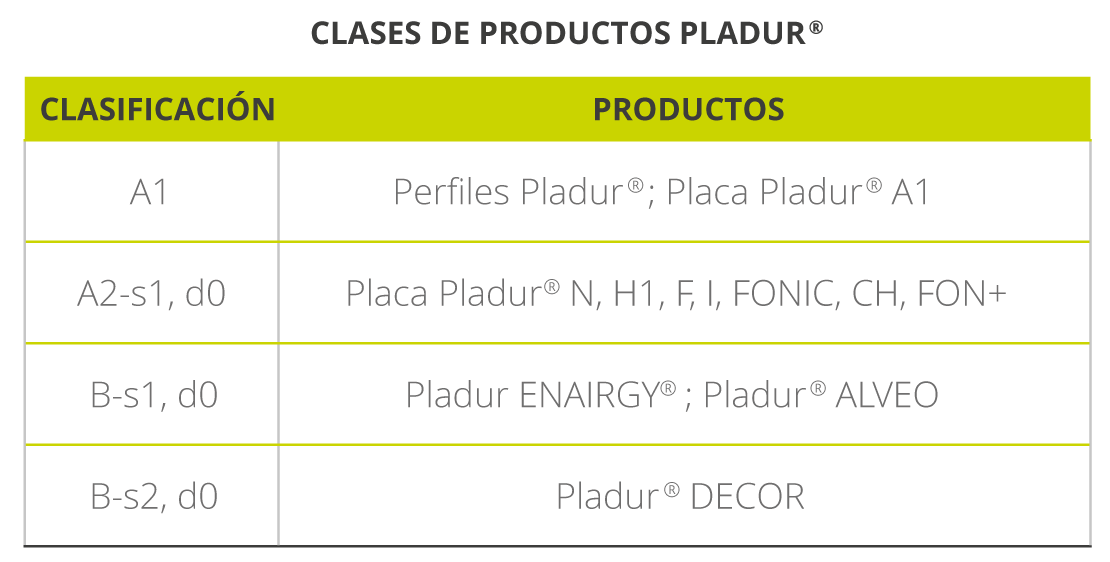 Fire resistance
The fire resistance of a construction element is defined as its capacity to maintain its required load-bearing function for a determined period of time, and its integrity and thermal insulation under the terms specified in the corresponding standard test. The different fire behaviour characteristics mentioned are:
R: Load-bearing capacity

, is the time during which the element maintains its mechanical resistance.

E: Integrity, is the time during which the element prevents the flames from spreading and the production of hot gases on the side not exposed to fire.
I: Insulation is the time during which the element retains its thermal insulation function to avoid producing excessively high temperatures on the side not exposed to fire.
These capacities are combined based on the characteristics required for the construction unit. These letters are accompanied by the time during which the capacity is maintained, according to a scale of values included in Standard "EN 13501-2. Classification based on the fire resistance of construction materials and elements for building. Part 2: Classification using data obtained from fire resistance testing, excluding ventilation installations"
Depending on whether protection elements are vertical, horizontal or structural, the established standard time scale based on Standard EN 13501-2 is 15, 30, 60, 90, 120, 180 and 240 minutes.
Pladur® F 15 Plasterboard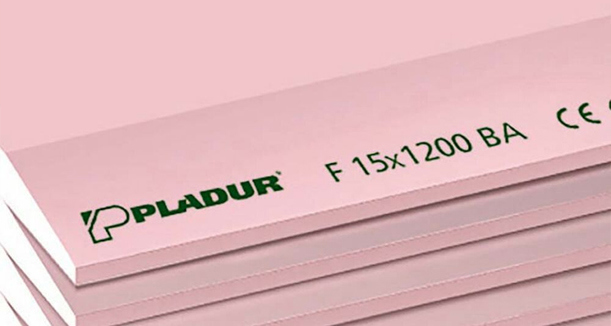 Pladur® F 15 Plasterboard
Pladur® F 15 plasterboard offers greater fire resistance thanks to its formulation, high density and composition with fiberglass.
Pladur® Magna 18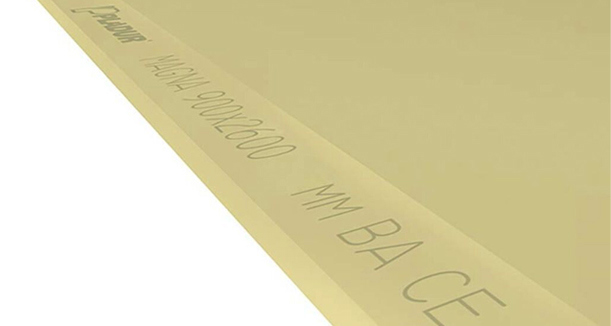 Pladur® Magna 18
High resistance and efficiency laminated plasterboard that offers the maximum certified fire resistance.
Pladur® Magna 25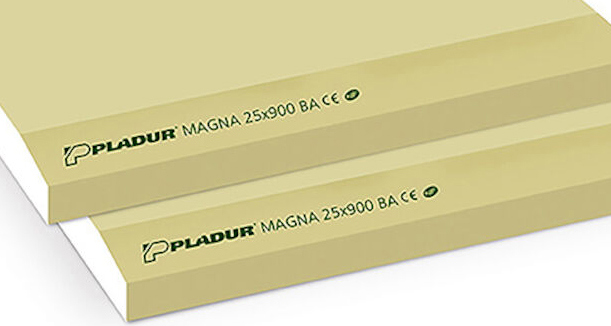 Pladur® Magna 25
Its reinforced formulation and high density offers a highly impact-resistant surface and a high level of fire resistance.
Pladur® Magna H1 25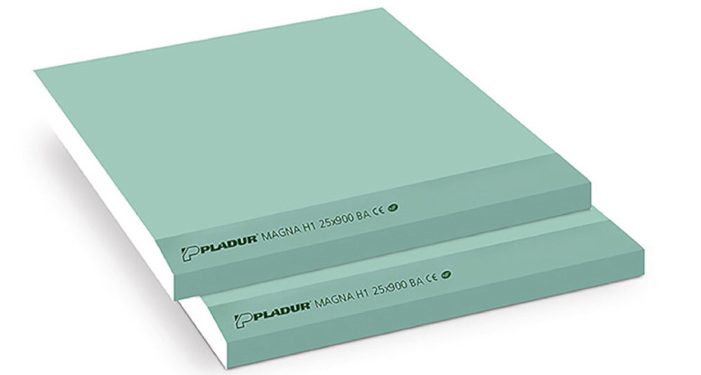 Pladur® Magna H1 25
Reinforced plasterboard that offers high resistance and on site efficiency, as well as maximum certified fire resistance.