Sustainability
Pladur® is committed to sustainable buildings and protecting the environment. Most issues related to the environment, sustainability, life cycles, recycling and similar are handled in close collaboration(el otro término es muy engolado) with specialist organisations, with the aim or facilitating sustainable construction (environmental impacts, building adaptability and so on), and working for the comfort and safety of all (by reducing emissions and pollutions, among other measures).
The organisation's main environmental goals are:
Minimising atmospheric emissions

.

Reducing hazardous waste.

Recovering non-hazardous waste.

Optimising water consumption.

Increasing energy efficiency

Improving discharge prevention

systems

.
These initiatives mean the company is fully certified to guarantee quality management while demonstrating its commitment to sustainability and the environment.
Eurofins Indoor Air Confort (Gold)
The Eurofins Indoor Air Comfort (Gold) certification accredits low emission levels of volatile organic compounds, evaluated by an external accredited body and based on multiple tests and audits.

A product certified "Indoor Air Comfort GOLD – top level" guaratees further product emissions compliance with EU eco-labels and similar specifications, as well as green building certifications. In addition, certified products belong to the best emission class, the lowest, and therefore are the best for indoor air quality.

This certification combines the requirements for Volatile Organic Compounds (VOC) emissions, with programs such as the French VOC label, LEED (ACP), WELL Building, French HQE Certification, BREEAM international, BREEAM NOR, BREEAM NL among many others.
Download
Indoor air quality
Pladur® classifies its products based on the emission of volatile organic compounds (compounds that are harmful to health), thereby obtaining the highest classification for most of its products
The Pladur® range also includes products such as Pladur® FON+ Air which absorbs up to 60% of formaldehydes and neutralises and transforms them into inert compounds, thus preventing their re-emission into the atmosphere and protecting people in the room.
Environmental product declaration
The Environmental Product Declaration (EPD) is drawn up in accordance with the requirements of current European standards. It is a standard document verified by third parties that provides information on the environmental impact of a product throughout its life cycle. Products with the EPD comply with International Standard EN ISO 14025.
Product life cycle
The product life cycle flow diagram includes raw material extraction, manufacture, transport, installation, useful life on site, end of life and recycling.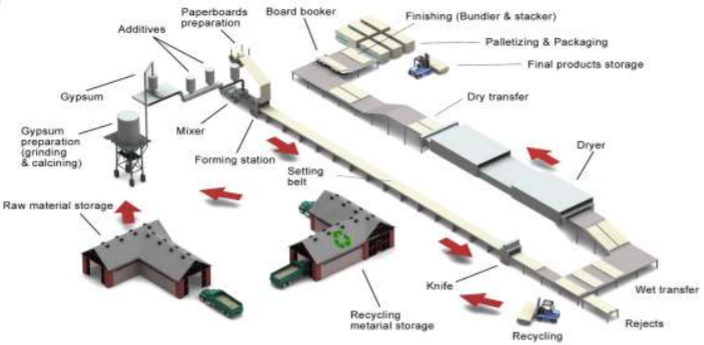 LEED AND BREEAM

R
®

Pladur® contributes to LEED, BREEAM® and VERDE® certification for buildings in which its solutions are used. In addition, Pladur® has agreements with institutions, associations and universities with the aim of developing and improving products as well as boosting innovation in the construction sector

Pladur® reaffirms its commitment to the environment, developing more sustainable products and systems and anticipating future European requirements, thus positioning itself as an innovative company and a sector leader.
Pladur® Magna 18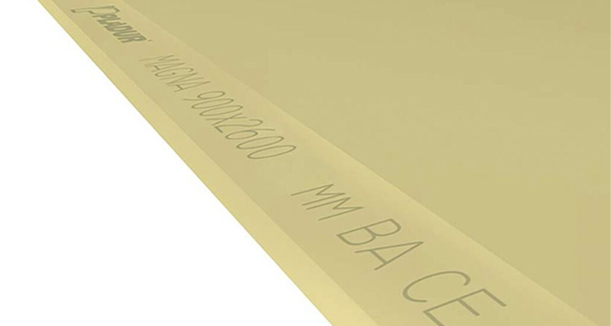 Pladur® Magna 18
High resistance and efficiency laminated plasterboard that offers the maximum certified fire resistance.
Pladur® Magna 25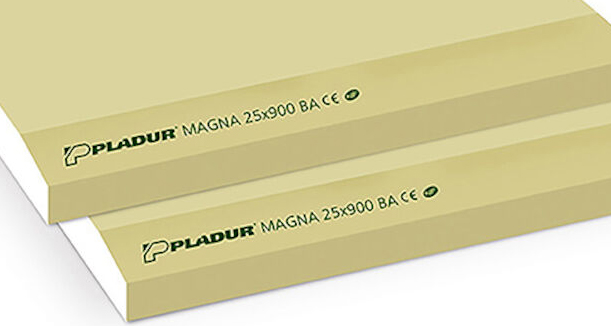 Pladur® Magna 25
Its reinforced formulation and high density offers a highly impact-resistant surface and a high level of fire resistance.
Pladur® Magna H1 25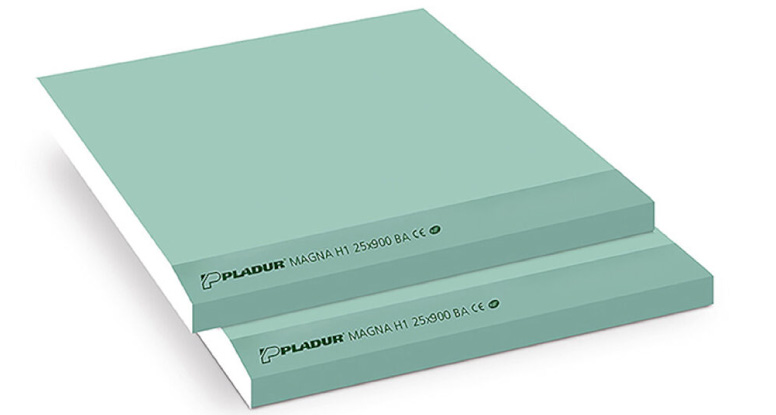 Pladur® Magna H1 25
Reinforced plasterboard that offers high resistance and on site efficiency, as well as maximum certified fire resistance.
Pladur® Ultra L-Tec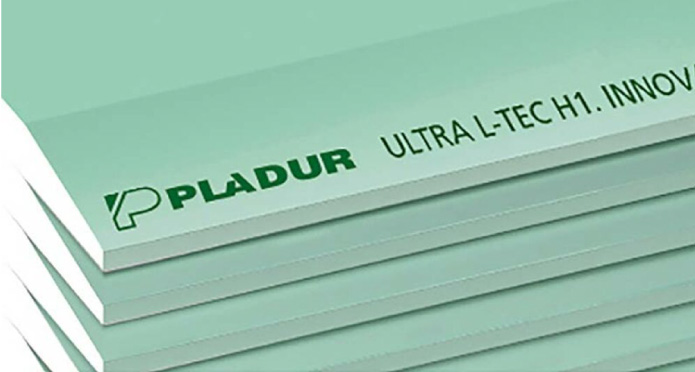 Pladur® Ultra L-Tec
Laminated plasterboard for the configuration of continuous ceilings. Designed to facilitate installation and increase on site efficiency.