Algiss® Products: Maximum Classification Under Healthcare A+ Labelling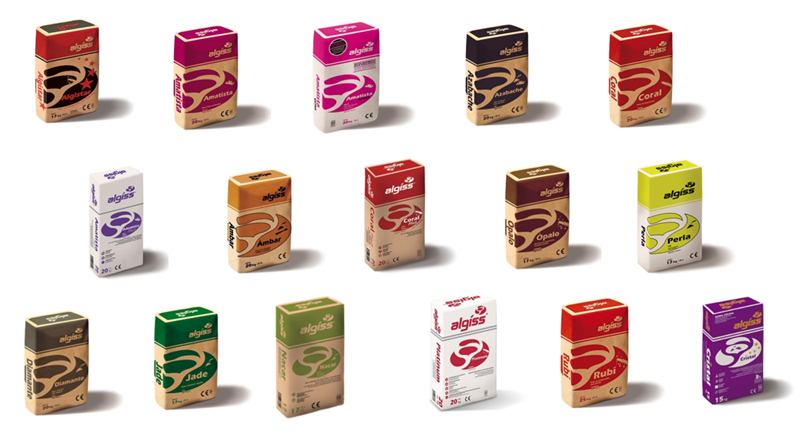 Regulations and control of VOC emissions
VOCs (Volatile Organic Compounds) may be defined as hydrocarbons that go from liquid to gaseous state at normal pressure and ambient temperature, thus causing air pollution VOCs are compounds that are harmful to health that emit certain products, above all during their first stage of life.
Control of VOC emissions of products used in buildings are double-use, in order to provide the consumer with more information, assuring protection of interior air quality and health.
The formulas designed for Algiss products minimise their emission of compounds that are harmful for health thus obtaining maximum classification, improving interior air quality and the personal wellbeing wherever they are used. The classification ranges from A+, that assures the least possible VOC emission into the air, to C, the lowest classification, use of which is recommended for products without information on emissions.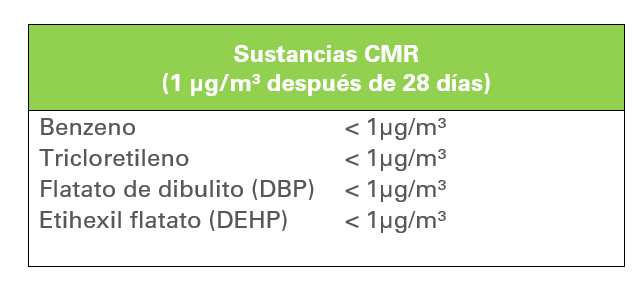 Specialised laboratory tests are carried out to obtain the classification, measuring the concentration of these compounds in the air using a test chamber (to EN ISO 16000 parts 3-6-9-11 October 2017).
Depending on the values obtained for each one of the compounds, a more or less favourable classification will be obtained, where A+ is that with the best result, less VOC emissions, and thus greater health protection. 
In addition to VOCs, we make sure that all the products in our ranges do not contain any of the following CMR (Carcinogenic, Mutagen and Toxic) substances: