Standard applications
Boards for building partitions, cladding panels and ceilings in standard applications when high specifications are not required.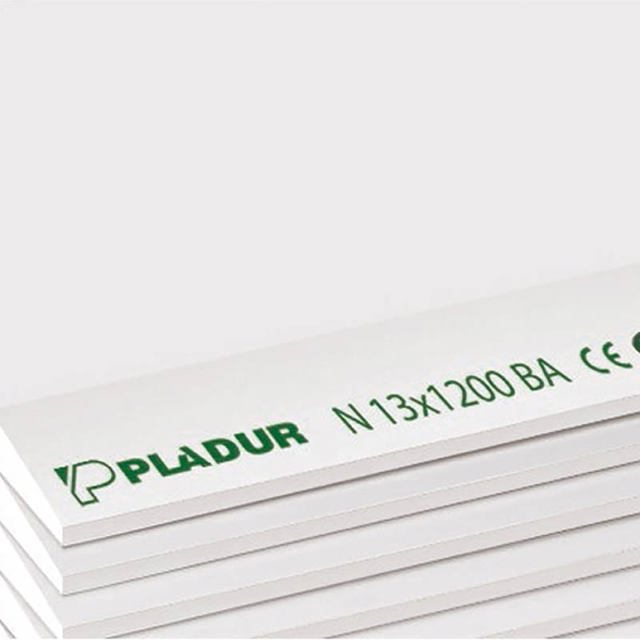 Pladur Preformed Flexiform
Precut laminated plasterboard with multiple grooves to facilitate bending the board.
Pladur Panel Alveo
Laminated sandwich beehive plasterboard panels , type A boards (Pladur N). Dimensions 50 x 1200 mm Tapered edges (BA).